BiCupid App Review
Last updated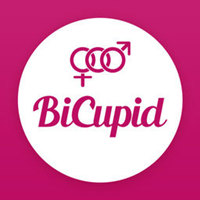 Most of the online dating apps are directly connected with lesbians or gay, however, not much of them are made for bisexual people. If you are bisexual you might know that problem already. However, we have a great solution for you named BiCupid. This is a great and innovating dating app for iOS system related ONLY to meet and greet bisexuals just like you. If you are curious what kind of awesome features this application give to its users, check our review below.
Look and Feel
Let's take a look at BiCupid app at first. This app has a professional feeling and for sure it's been created with a great care. The main idea of BiCupid is dating, chatting and meeting bisexual people across the globe. It's a perfect solution for either guys or girls who are looking for various relationships.
The main color of this app is wine red and it looks great. Reminds of a big erotic feeling but we didn't feel disgusted by this. User's interface is simple but it doesn't need any improvement in our opinion.
In order to use BiCupid you need to create a profile, however, it won't take more than few minute to be complete. Together with a picture and detailed information about yourself, it's nice to put info of who exactly you are looking for.
Key Features
BiCupid has rather simple and not that outstanding feature, but it's said that the simplest the better and we can agree on this statement.
Basic tools like searching and communication work nicely, for both free and premium users. There's no limitation in sending messages if your membership is a paid one. Searching options can be more detailed if you are willing to pay for upgrade your account.
There's also a nice match matching feature called Spark. It's a Tinder-like tool, where you can swipe right or left in order to be paired with someone.
Activity and moments features let you snap a photo or add some short text just like on popular social media. This is a nice way to check what you are up to, or find another people with similar interests within the same location.
As we mention before BiCupid is free to download and use however some features are going to be locked for free users. In order to unlock them instantly, we do recommend the app in the purchase and upgrade membership. 1-month subscription with auto renewal is a cost of only $33.99.
Pros and Cons
Pros:
·Easy to download and free to use
·Reasonable membership prices
·100% friendly and bisexual related app
·Great for both genders
·Works worldwide
·Best for iOS system
·Nice communication tools
·Match matching system
Cons:
·Not that many Asians and Africans
·More man than woman
·Some of the guys are heterosexuals
Final Words
BiCupid is a nice bisexual dating app which you shall try no matter who you are interested in. With an easy to manage and simple tools, it will make your love journey great and won't take that long time to find a match. Some features work on the free version but if you are willing to upgrade, membership's prices are very cheap and reasonable. If you are a bisexual person, BiCupid is a place where you can find joy and happiness.
<< Back to Homepage